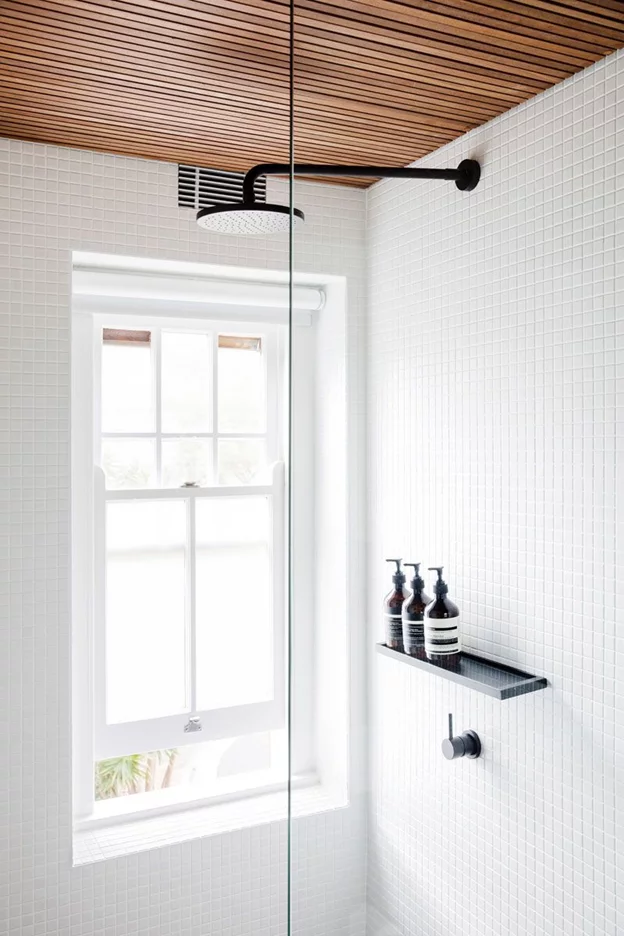 Bathroom Ceiling Ideas – How to Choose a Waterproof and Durable Bathroom Ceiling
Read Time:
3 Minute, 20 Second
When it comes to bathroom ceiling ideas, you should focus on selecting something waterproof and durable that can withstand your climate.
Gypsum boards offer mold resistance and easy installation, making them the best solution to keep bathrooms free from mould growth. Once in place, their surface can easily be painted using semi-gloss or satin paint – an effective way to keep bathroom mould away.
Gypsum
Gypsum ceilings are an ideal choice for bathrooms as they are durable and cost-effective, offering both aesthetic and acoustic advantages. Furthermore, they come in a wide variety of colors and finishes to match any bathroom theme – or they can even be customized specifically to each client's requirements.
Gypsum ceilings are an economical and straightforward option to add water-resistance to bathrooms with previous mould problems, making gypsum ceilings the perfect solution. Just ensure the sheets are sealed correctly!
Gypsum can also be utilized in environments with fluctuating high humidity levels. Such areas could include powder rooms, adjacent to showers and tubs, laundry rooms or anywhere there may be prolonged high levels of condensation. Moisture-resistant gypsum panels (greenboard) offer the perfect solution for these spaces.
Acrylic
Acrylic ceilings can make for an excellent addition to bathroom renovations, providing waterproof protection and an elegant appearance. Furthermore, these insulators make installation and removal simple for maintenance needs – not forgetting their range of colors and patterns that complement shower designs perfectly.
Opting for a plastic ceiling in the bathroom has many advantages. One is to keep mold and stains at bay, another to reduce noise pollution and finally to create a luxurious atmosphere with panel lights adorning its surface. Furthermore, acrylic provides endless color and design choices to fit in perfectly with any decor scheme.
Cement board
Cement board provides a sturdy foundation that doesn't deteriorate with moisture exposure, unlike drywall which must be sealed against damp environments like showers and tub surrounds. Though cement board resists water better than its counterpart, you still must seal it in wet areas like showers and tub surrounds to protect it from leakage. Most tile setters take extra precaution by applying waterproof membrane before installing tiles onto its surface.
Home centers or tile specialty stores typically carry cement board, while installing a tub surround you can add wood blocking where grab bars or shower doors will go to save both time and effort when installing the new cement board later on.
Drywall
Drywall (also referred to as plasterboard and wall board) is an increasingly popular choice for bathroom ceilings due to its noncombustibility, easy installation and affordable transport costs. Furthermore, its moisture resistant qualities mean it will likely withstand longer than concrete or wood.
If you want your bathroom ceiling to remain watertight, moisture-resistant drywall sheets might be just what's needed to make an impregnable barrier against moisture damage. Constructed of gypsum and paper materials, moisture-resistant sheets are treated to resist mold, mildew, and moisture – thus the term green boards.
If you plan on installing drywall in your bathroom, first remove items from the area and cover all surfaces (floor, bathtub and countertops) with plastic sheets or drop cloths for protection. It is also wise to wear protective work gloves and safety glasses so as to not get paint or dust into your eyes while working.
Polystyrene
Polystyrene (pol-ee-STYE-reen) is a transparent thermoplastic extracted from styrene monomer. Available as both solid and foam materials, its many applications include being an excellent insulator that takes dye well while remaining lightweight, strong, and cost-effective to produce.
Insulation foam can be utilized in residential buildings, craft models and the creation of below-grade embankments. Furthermore, other polymers may be mixed in to boost its physical properties further.
Polystyrene foam insulation comes in sheets, blocks and rods and foamed forms; commonly known as Styrofoam is one of the world's most widely-used plastic materials used in packaging and building insulation applications; craft models and architectural models also benefit greatly from using Styrofoam materials as components.