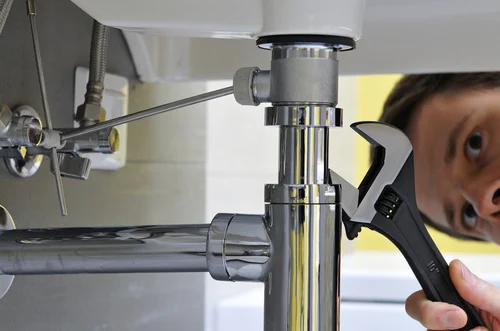 Plumbing and Sanitary Works
Read Time:
3 Minute, 6 Second
Plumbing and sanitary work involves the installation, alteration, repair or replacement of pipes and fixtures. They also involve the laying of drainage systems as well as disposal systems for used water.
Plumbing and sanitary work must be carried out by experienced plumbers with the necessary skills and knowledge to protect building occupants and the public. As such, contractors often receive a license for conducting this type of work.
Water Supply
The water supply system is the foundation of any plumbing or sanitary work procedure. It consists of all necessary connecting pipes, fittings, and control valves to ensure adequate water pressure throughout the job.
Water used for drinking, cooking and washing should be potable and free from impurities according to standards set forth by the Public Health Service. Surface waters like rivers, lakes and reservoirs as well as underground sources like open wells or tube wells should all be tested for this purpose.
Furthermore, a reliable pumping system should be installed to supply consistent amounts of water to each unit 24 hours a day. Multi-story buildings need an automatic boosting system installed to overcome low pressure in their potable water supply lines.
Furthermore, a Drain-Waste Ventilation Line is an integral component of every home's plumbing system that allows waste to exit your property and enter the main sewer line. To guarantee its leakproof integrity, regular inspections and maintenance from professional plumbers should be conducted.
Drainage
Drainage is an integral component of plumbing and sanitary works. It helps divert water away from driveways, roofs, walkways and underground spaces so they don't flood.
It also helps prevent mildew and mold growth, which could pose health hazards. Furthermore, it has the potential to reduce soil erosion.
Agriculture relies on drainage to reclaim wetlands, prevent erosion and prepare land for irrigation. It may be necessary in areas with high water tables or to flush out accumulated salts.
Surface drainage systems must typically be inspected once annually to ensure they channel runoff to drains efficiently.
Subsurface drainage is used when surface drainage is inadequate or unavailable. It involves excavating the ground to a depth of 1.5 to 1.8 metres (5 to 6 feet), installing pipes or other drainage improvements and using them for water absorption.
Ventilation
Ventilation is the practice of drawing air into and taking air out of a space to reduce concentrations of odours, pollutants, and to replenish oxygen levels. Effective ventilation eliminates unpleasant odors, excess moisture, dust particles, smoke particles, heat sources, airborne bacteria and carbon dioxide emissions from an environment.
Buildings use ventilation to maintain indoor air quality by bringing in fresh outdoor air and distributing it within the building. Not only does this dilute odours, reduce carbon dioxide concentrations and other airborne pollutants, but it also increases humidity to keep occupants comfortable.
Drain waste ventilation systems are essential to regulate air pressure in plumbing pipes so water and sewage can pass freely through them. Furthermore, they help eliminate sewer gases from homes or buildings.
Sanitation
Sanitation is the process of cleansing and disinfecting surfaces and objects to prevent the spread of infectious agents. This can be accomplished using soap and water or physical or chemical agents that target germs on surfaces.
Maintaining the sanitation of buildings and their entrance/exit routes is essential for keeping them free from disease-causing organisms that could spread diseases to humans, animals or plants. Routine tasks such as feeding, animal handling, medical treatment, contact with vehicles and equipment, as well as interaction with outside visitors are potential avenues for disease transfer.
Better sanitation is an economical investment that can reduce healthcare expenses, boost productivity and save lives. It has become a priority for the World Bank and many governments around the world.