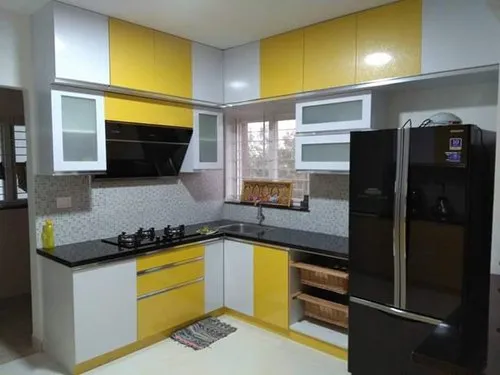 Types of Kitchen Cabinets
Read Time:
2 Minute, 30 Second
A kitchen cabinet is a piece of built-in furniture in many kitchens. It holds food, cooking equipment, and table service items such as silverware. Some kitchen cabinets even include an appliance. It can serve as storage, too. Kitchen cabinets often have a functional purpose as well as aesthetic appeal. Read on to learn about some of the types of cabinets available for your home.
Wood is a great material for kitchen cabinets. There are many different types of wood. Some are easier to work with than others, so you'll want to choose carefully. The color and finish of your kitchen cabinets is largely dependent on the type of wood you use. For example, maple and oak will have different color-accents.
Plywood is a popular choice for cabinet carcases. It is a lightweight material that resists moisture. It is also flexible and easy to install. Because of its strength-to-weight ratio, it is a good choice for cabinet sides, backs, and drawer bottoms. Plus, plywood is easy to repair if necessary.
If you have a strict budget or a short turnaround time, stock or semi-custom kitchen cabinets are an excellent option. The cost of stock or semi-custom cabinets can start at about $150 per linear foot. However, these cabinets often have fewer options and styles than custom cabinets. And since you'll be assembling them yourself, you'll need to be careful about cleaning and sanitizing them.
Choosing kitchen cabinets is a great way to make a big impact on the look of your room. There are many popular styles of kitchen cabinets available to match your personal style and your budget. Consider the pros and cons of each type and choose the style that best suits your home. Enjoy your new kitchen! And don't forget to read about different cabinet types in the following article. It'll give you more ideas and inspiration to make the best cabinet choices for your home.
Drawers make it easier to access the contents of a cabinet. They're often 5 inches narrower than comparable shelves and can hold up to 75 to 100 lbs. Drawer slides can be mounted on the bottom or side. They can also be hidden. A kitchen cabinet should have enough space to accommodate all of the cabinets and their drawers.
If you're going to install custom kitchen cabinets, you'll have to measure your space accurately. Because most appliances have standard sizes, it is important to choose kitchen cabinets that fit the standard dimensions. To do this, you can use a cabinetry measurement guide. It may seem difficult, but it's worth the time to do this.
There are three types of cabinets: base cabinets, tall cabinets, and wall cabinets. Base cabinets are usually 24 inches deep and 28 inches high, though they can be shorter. They can also be soffit-mounted. And you can even get tall kitchen cabinets that run from floor to ceiling. These are excellent for storing items you can't manage, such as microwaves and ovens.